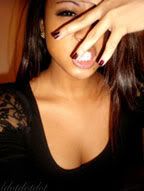 LAUREN / LDOT. 20-something filipina. NYC&NJ. urban aficionado / foodie / debauchery maven with a heart of gold & a resilient soul. easy going & LOVING life. lover of adventures, old school hiphop & bloody sports. Break necks, not hearts. & witticisms? kindamything.

archive | any questions? | PRE-FOLLOW: THIS&THIS

powered by tumblr. themed by kiyla.